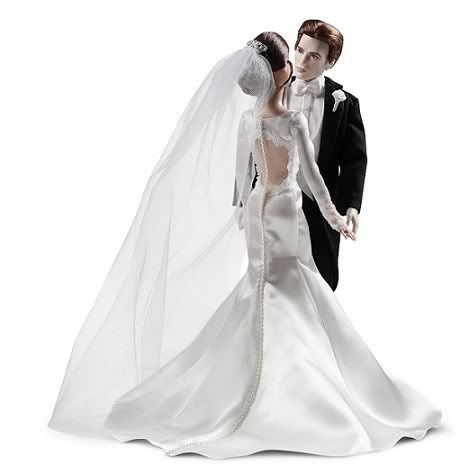 OMG!!! Literally love the details of Bella's dress. You can literally see the sequins, laces and beads on her back. Also, Bella's hairstyle is exactly the same as the movie with the accessory that Grandma Swan gave to Papa Swan then to Bella.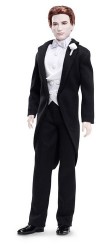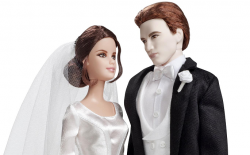 Twilight Saga film studio Summit Entertainment has announced that starting in February, special wedding edition Barbie Dolls of "Edward" and "Bella" on their wedding day – as seen in The Twilight Saga: Breaking Dawn – Part 1 - will be available for purchasing.
The dolls will be listed at BarbieCollector.com for $29.95.
Robstenation